SCOT M3K & MXP CB Analyzer
SCOT M3K & MXP CB Analyzer
Features:
A radically new design makes SCOT the lightest available CB Time Interval Meter.

High sampling frequency of up-to 10 KHz offers high timing resolution of 0.1 mS.

Mains as well as rechargeable Li-ion battery operated. In built battery monitor and cut off circuit for protection against battery deep discharge.

In built real time clock, memory and printer*. Test time stamping on each record enables time references for future use.

PC Downloading & Analysis including 'Trend Analysis' is possible with "CData SCOT" Software supplied with kit.

Instrument debug options like contact status check, command check, memory check, printer check*, PC downloading check are provided.

Simple operation. Tests can be conducted even by technicians.

Supplied with rugged test lead set, suitable for testing EHV CBs.

Enclosed in ultra rugged IP67 class hard molded case.The instrument is supplied with CData software CD, Calibration Certificate, and Test leads suitable for testing of EHV class circuit breakers.

Type Tested as per IEC 60068, IEC 61326 & IEC 61010-1. CE marked
Spesifications:
Parameter
SCOT M3K+
SCOT MXP+

Contact Timing Channels

3 (Main contacts of 3 poles connected end to end, simultaneously)

12 ( Up-to 2 Main + 2 PIR contacts per pole, 3 poles simultaneously, i.e. 6 Main + 6 PIR contacts simultaneously)

Sampling Speed

10kC, 5kC, 2kC,1kC & 100C, Selectable

Timing Range

1Sec, 2Sec, 5Sec, 10Sec & 100Sec respectively for above Sampling Speeds

Resolution

0.1 mSec, 0.2 mSec, 0.5 mSec, 1 mSec & 10 mSec respectively for above Sampling Speeds

Accuracy

Value ± 0.05% ± 1 digit

Breaker Control

Two solid state contacts rated at 35A, 300V AC/DC for breaker operation

Trigger Options

Close, Open, Close-Open

Display

4 Line X 20 character backlit LCD

Printer

In-built, 58 mm thermal printer (Available only in SCOPT MXP+)

Keypad

5 keys

Memory

1 MB, 100 records, Internal

Inbuilt Battery

Li-Ion, 11.1 V, 4 Ah

Battery Charger

Input Supply – 100 to 300 VAC, 50/60 Hz ± 10% Output Voltage – 13.5 VDC, 1000 mA

Communication Port

USB

Software

CData SCOT – For PC Downloading & Analysis, Windows based

Environment

0 to 50°C, Upto 95% RH (Non condensing)

Dimensions

300 x 250 x 200 mm

Instrument Weight

5 kg
MORE INFORMATION?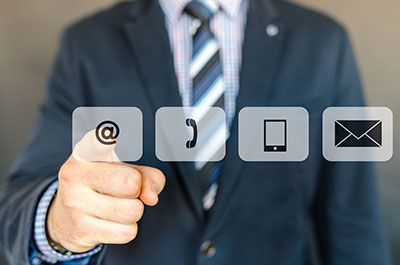 sales@highvolt-technology.com
Office 88 Tower Lt. 32
Kota Kasablanka
Jl. Casablanca Raya Kav.88
Jakarta Selatan – 12870 Indonesia
Do you need help to know more about what we offer? Get in touch with our experts.